STATE EMPLOYEE, INC (SEI)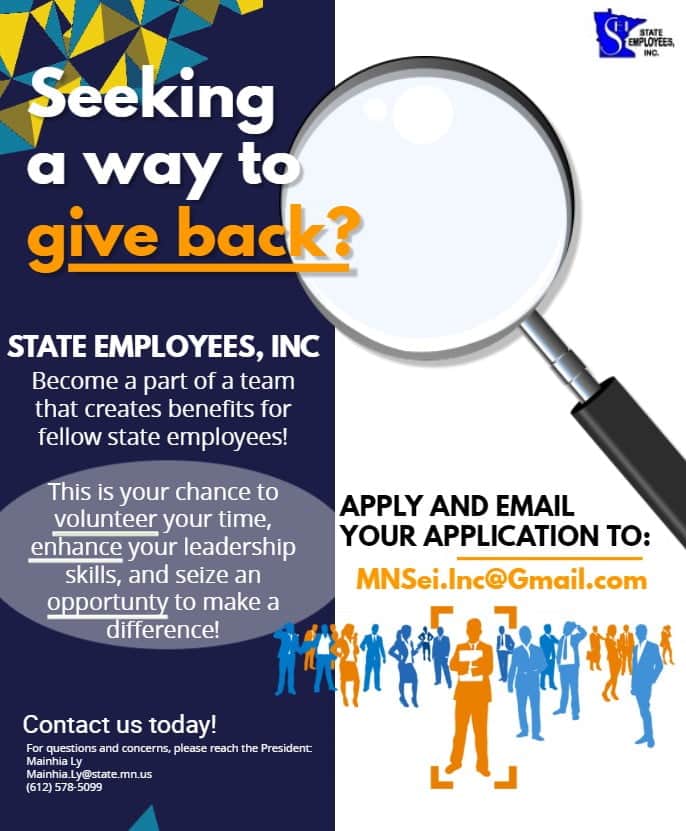 Right now, we are looking for people to join our board.
Below will be files you can download to learn more about the openings.
Vice President Position description
Treasurer Position Description
Secretary Position Description
If you would like to apply, please fill out the application below and send (email) it to SEI at MNSei.Inc@Gmail.com for review by April 1, 2020 (1200pm):
Board of Members App in doc format
Board of Members App in pdf format
Thank you for your interest and we look forward to working with you.